A special feature on the cafes in Sungai Petani, Kedah since we were there for a half day trip recently to do what we do best, cafe hopping! You will be surprised that they have really nice cafes there! No point keeping these hidden gems to ourselves since sharing is always caring! ;)
Since all these cafes are located near or in the Village Mall itself, just take the Sungai Petani Utara exit and then turn left after the toll. Go all the way straight and you will be able to spot the Village Mall on your right :)
1. Bites Cafe
Opening Hours: 12pm - 12am (Sunday - Thursday)
12pm-1am (Friday & Saturday)
Location: 155, Jalan Lagenda Heights 6, 08000 Sungai Petani
Tel : +604 425 7923
2. French Kisses Patisserie
Opening Hours : 11am to 10pm Daily (Closed on Tuesday)
Location : 2-17, Village Mall, Lagenda Heights, Sungai Petani
Tel : +6019 474 5570
We read from The Star online that the owner of the café, Melody graduated with double degrees in Australia and returned home to Sungai Petani with her Australian boyfriend to start the cafe back in 2011. From their
blog entry
, we found it interesting that they still keep buying all the best ingredients to keep the pastries up to its standards, one of them being the Varlhona chocolate, a French luxury chocolate. They actually have to go all the way to Kuala Lumpur just to specifically purchase them. Bless their hearts and dedication!
French Kisses Patisserie also highlighted to us recently that they are THE ONLY cafe in Asia with the "Has Bean" coffee beans, roasted by the world renown coffee roasters from the UK! If you don't believe us, do check out this
link
provided by French Kisses Patisserie!
That is why their food and coffee is a little pricey, but without a doubt they are all very tasty and we give them two thumbs up. Their macarons are seriously to die for so make sure you order them when you are there! :)
3. Ice Cream Societe
Location : Village Mall, Lagenda Heights, Sungai Petani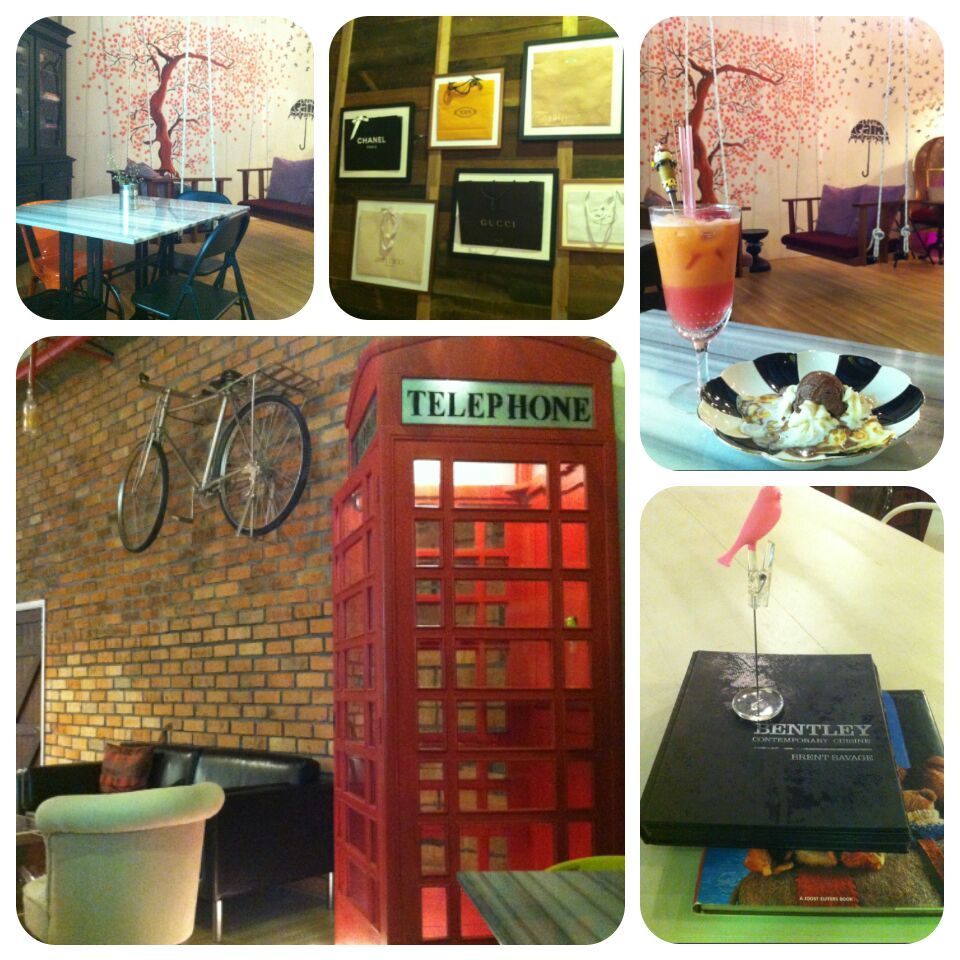 We stumbled upon this cafe about a year ago and completely fell in love with the place. Just look at the pictures above, how can anyone not fall in love with the place? It's also located on the 2nd Floor, right beside the French Kisses Patisserie and yes, they share the same owners! However, during our recent trip there, we were disappointed to see that the place is closed. We later FB message them, only to get this back:
So, let's all start flooding French Kisses Patisserie to make them open up Ice Cream Societe again. After all, 5 tables isn't hard to fill up right? ;) We've given so many reasons above so do give this lovely cafe all the support that you can! The place is just too pretty to be turned into a kitchen and production area! :(