We couldn't help but to notice that new cute cafes are popping up at almost every corner of Penang driving locals and tourists alike to go on a cafe hunting craze. Since we are also doing a lot of cafe hopping ourselves, we decided that it would be a good idea to introduce to all our readers the little cafe gems hidden all over Penang ;)
We will be reviewing 3 to 5 cafes per post so get ready to join us on a cafe hunting craze!
1. Kaffa Expresso Bar
Opening Hours : 8am to 10pm Daily
Location : 22, Green Hall, Georgetown, Penang
Absolutely loved everything about this vintage themed two storey cafe from the interior to the service to the food to the coffee! This is their second outlet, with their first one opened in Kuala Lumpur. A little bird also told us that we should look out for its second branch in Penang, opening soon at the Penang International Airport! :)
2. Dolce Dessert
Opening Hours : 3pm to 11pm (Tues to Sun)
Location : 18, Kek Chuan Road, Georgetown, Penang
Tel :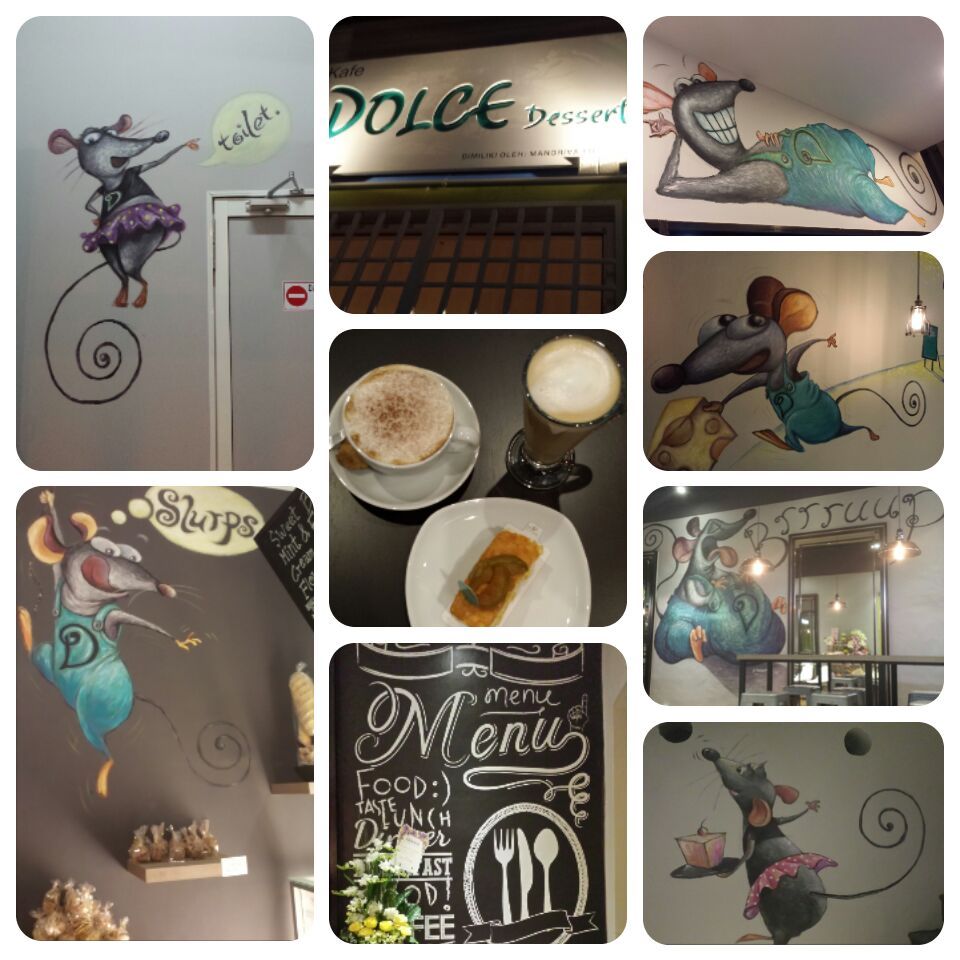 Born in the Year of The Rat ourselves, we were excited with this cafe. Rats were found all over...Not in a bad way, of course but in forms of cute drawings on the walls of the cafe! :) The cake and coffee were okay but there's definitely room for improvement! Some coffee art of the rat would also be a bonus!
3. Pit Stop
Opening Hours : 9am to 6pm Daily
Location : 12, Lorong Chulia, Georgetown, Penang
Tel :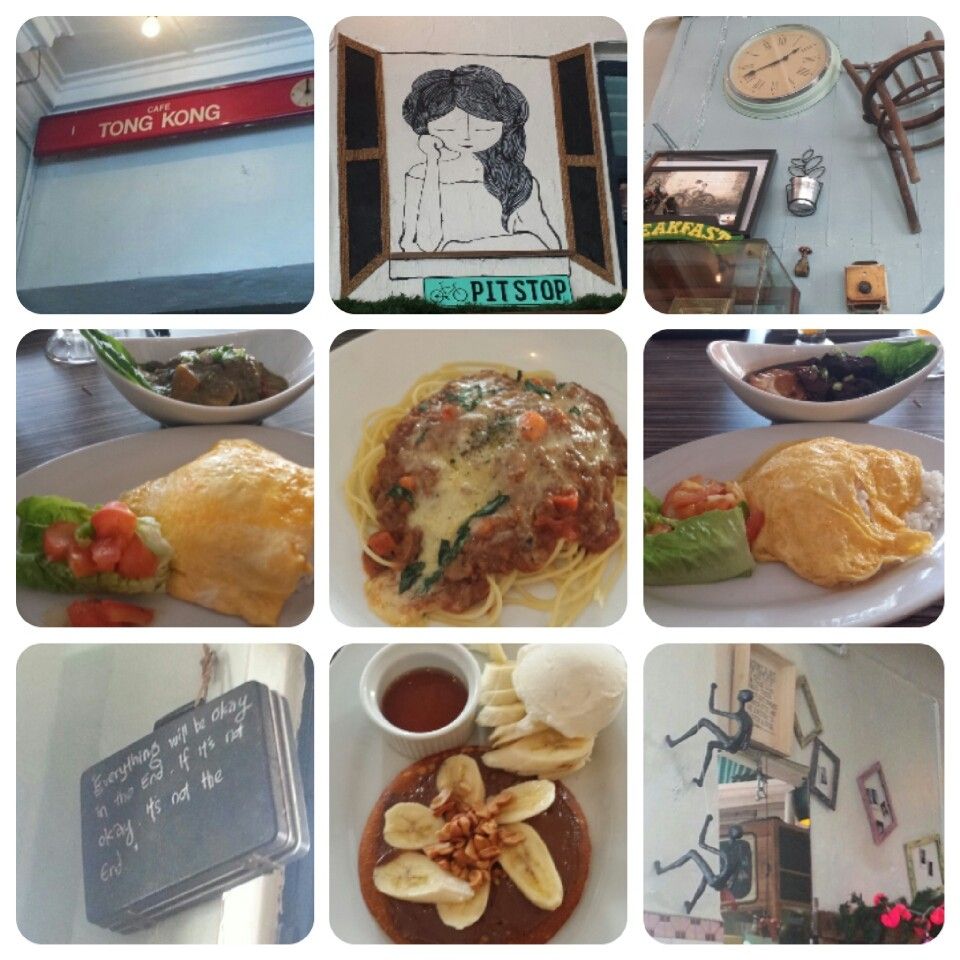 This cafe is opened by the same person who opened Manila Place in Gurney Plaza previously. The cafe is cozy and the most interesting part of the deco would have to be the hanging chair and the usage of chalks to write meaningful quotes on a luggage bag etc. The food and coffee here is not too bad and quite reasonably priced.
4. Gathers Cafe
Opening Hours : 2:00pm - 11:00pm (Except Wednesdays)
Location : 155, Ground Floor, Jalan Raja Uda,
Pusat Perniagaan Raja Uda,
12300 Butterworth, Penang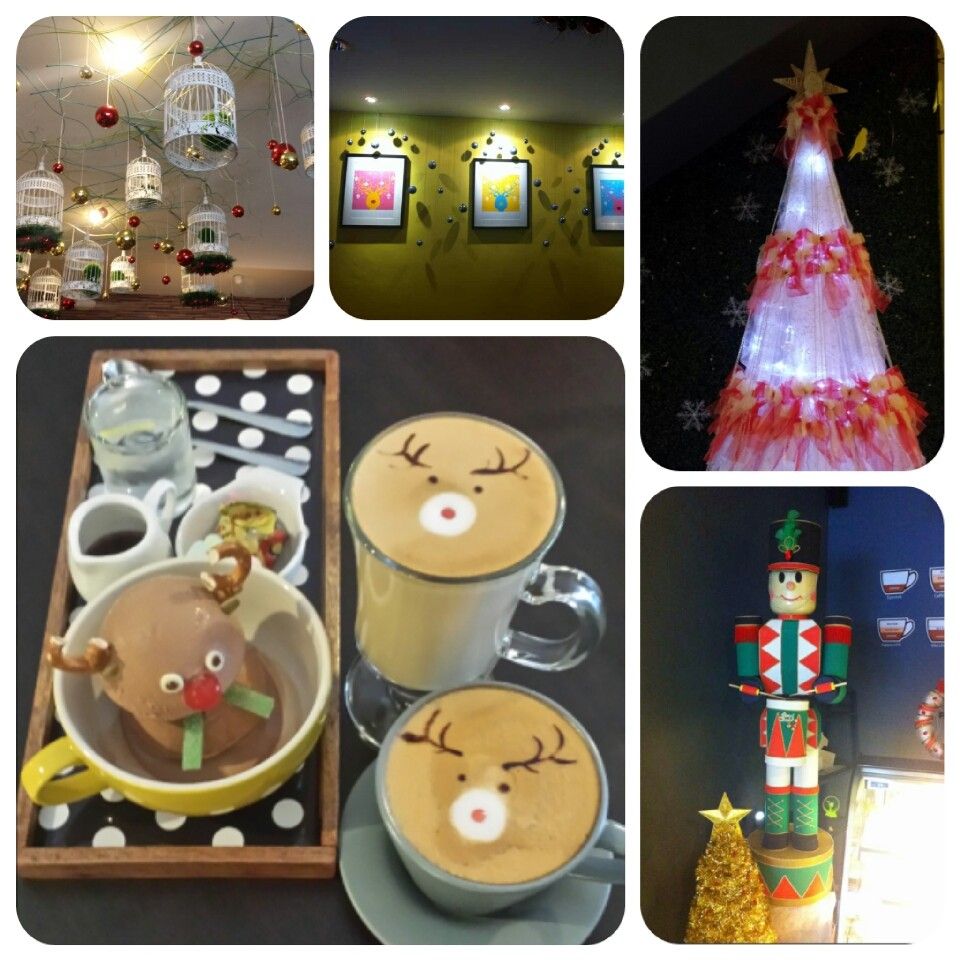 If you are being a little bit adventurous, perhaps you can cross over the sea to Butterworth where cafes are also starting to bloom. Found this cute cafe nestled in the heart of Jalan Raja Uda and what we love about this cafe is definitely their creativity. Just look above at our dessert and coffee, it's so in line with the spirit of Christmas! *melts* Both the dessert and coffee are not only good to look at but they're just as delicious too! :)
This cafe is also famous for its "NO" rules and seriously, we're not sure whether we should cry or laugh. Read through this and let us know! Lucky for us, there's no such thing as "No Photos Allowed"! Phew!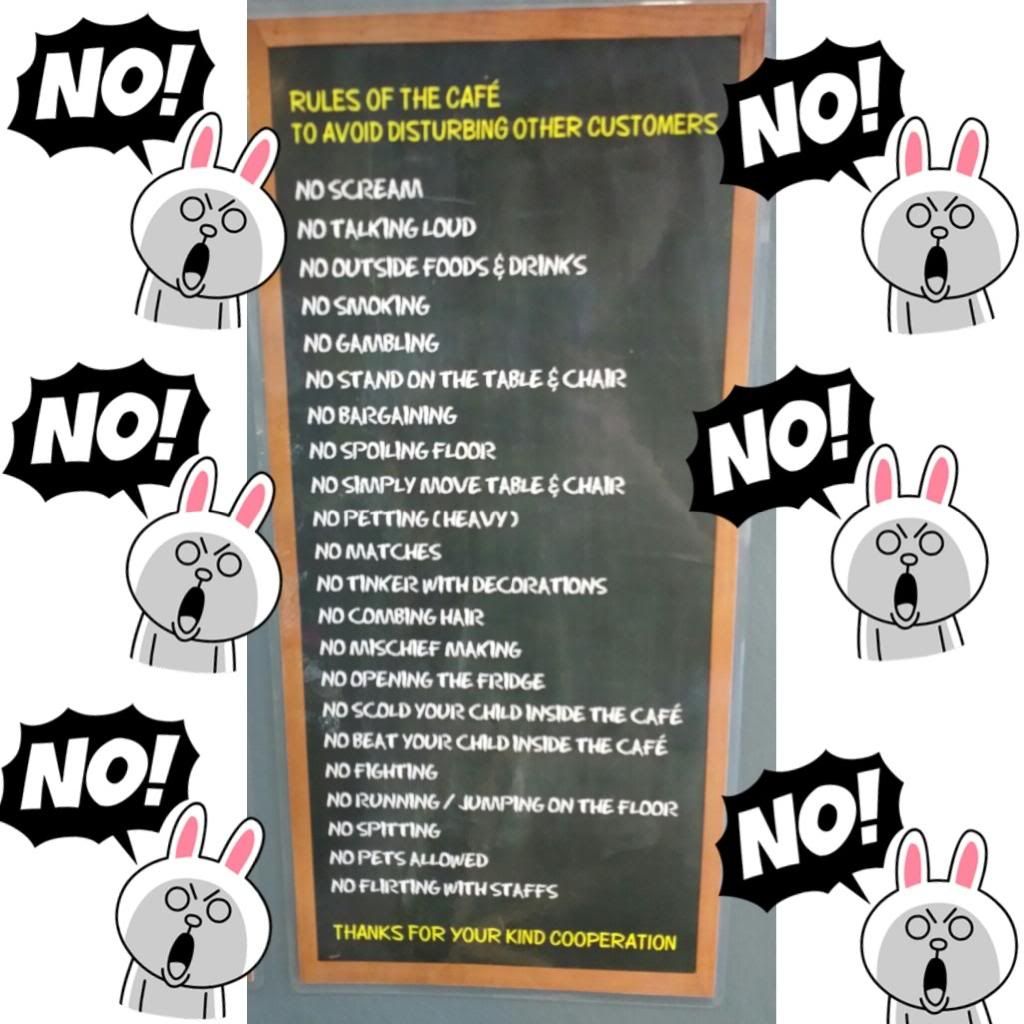 5. 沿海地带生活馆 By The Sea Boutique Cafe
Opening Hours : 3:00pm - 10:00pm (Tues- Fri), 2:00pm - 11:00pm (Sat & Sun)
Location : 6924 Jalan Ong Yi How, 13400 Butterworth, Penang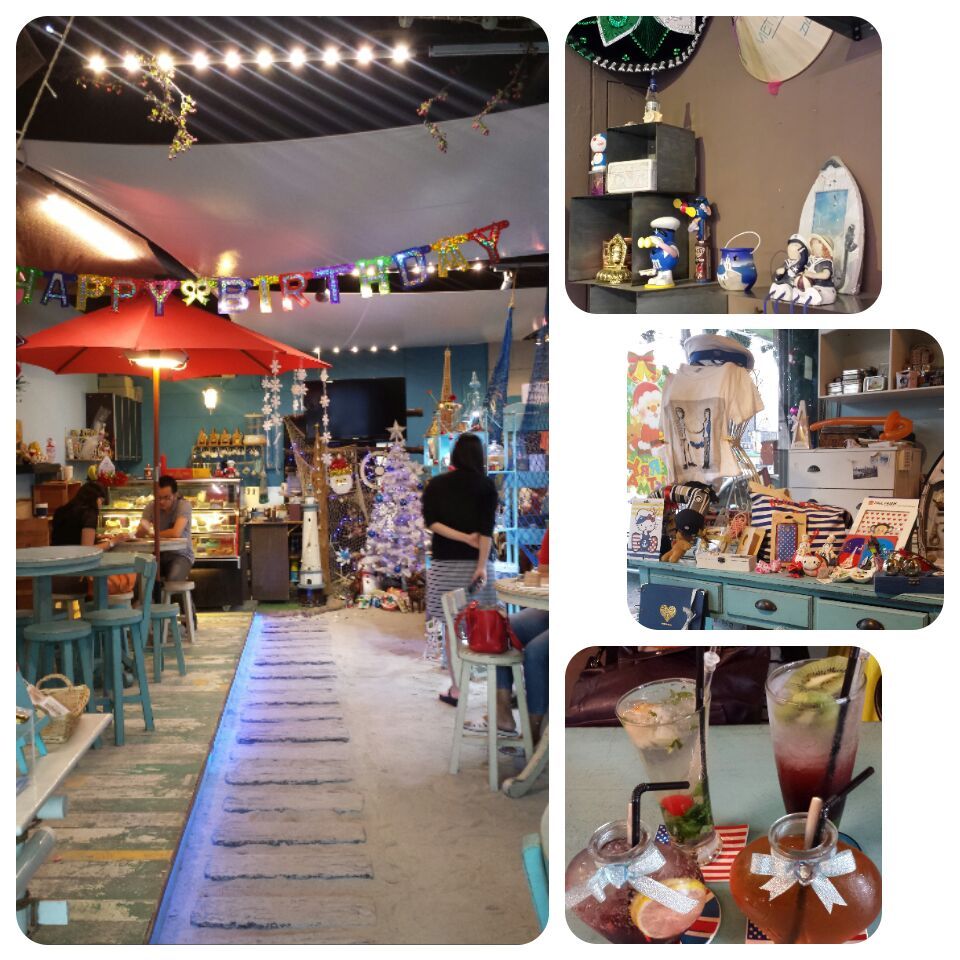 This cafe, which is also situated in Butterworth is unique as there is real beach sand on the floor! As beach lovers, we thought we would fall in love with this place at first glance but sad to say, it fell below our expectation. The concept was great but the delivery of the concept somehow fell short in our opinion. Extra brownie points are also taken off as the wooden chairs are really uncomfortable to sit on :( Didn't have the chance to try their desserts but their drinks were quite alright.