Day 1 - September 11, 2013


We reached Gold Coast Airport around 8.10pm Australian time, 2 hours ahead of our Malaysian time. Took the
Gold Coast Tourist Shuttle
which we've booked earlier for AUD 33 each for a return trip. An advantage of taking the shuttle is that you will be left directly outside the hotel,
Chateau Beachside Resort
which is located at Elkhorn Ave. Taking the public bus would obviously save you a fortune though!
Convenience vs. Money...which would you choose? ;)
Chateau Beachside Resort
Directions :
Take Bus #702 from the Airport to Surfer's (36 Mins). Walk 303m to Elkhorn Ave (3 Mins). Chateau Beachside Resort is at the end of Elkhorn Ave, facing the Esplanade.
Fare : AUD 5.84 / AUD 4.68 (Off-Peak)
ETA : 40 Mins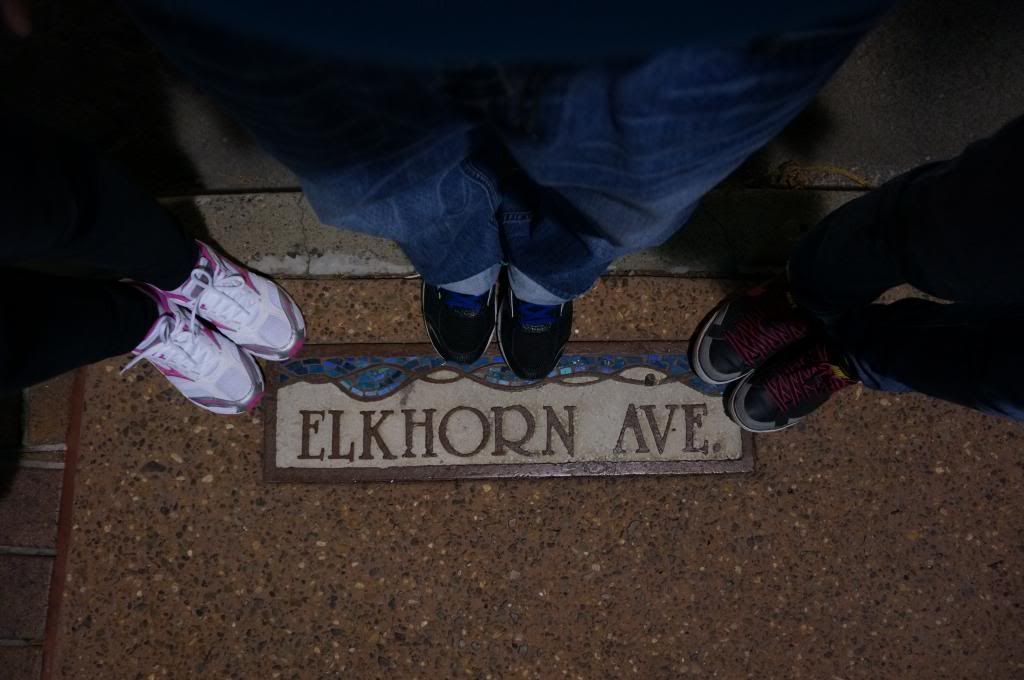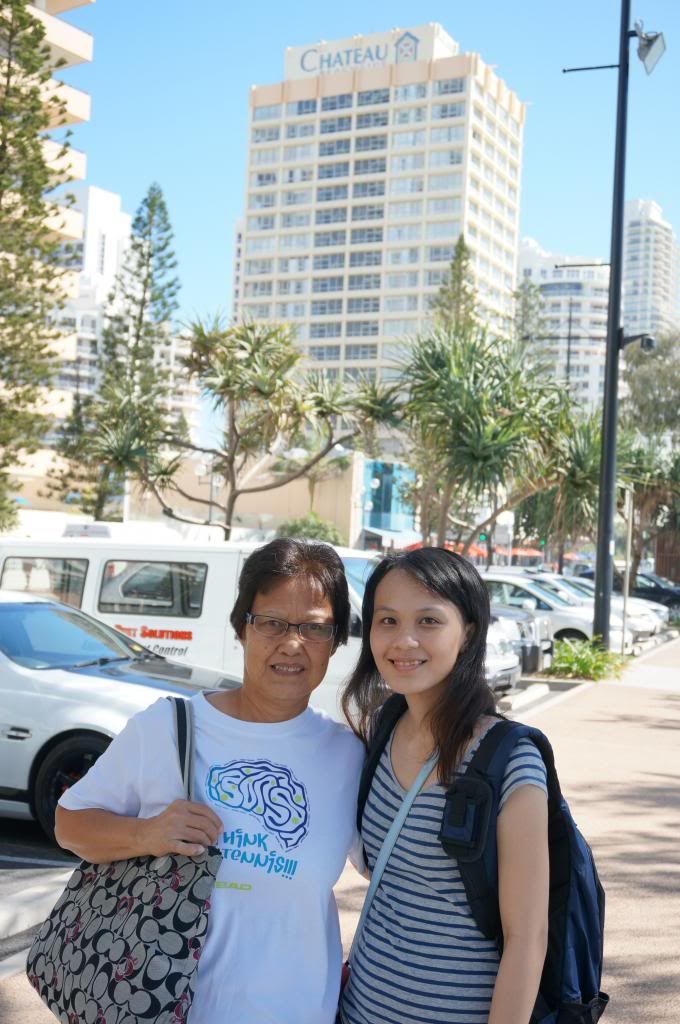 That's our hotel behind!
Booked the hotel through
booking.com
for only AUD91 per night. It's clean, spacious and at night, we can fall asleep with a smile on our faces, listening to the waves outside. (Sighs, how I miss that feeling!)
Our view from the hotel :)
Our first meal in Australia is none other than their famous Hungry Jacks at Centro Paradise, which is within walking distance from our hotel. People say you haven't been to Australia unless you've had their Hungry Jacks!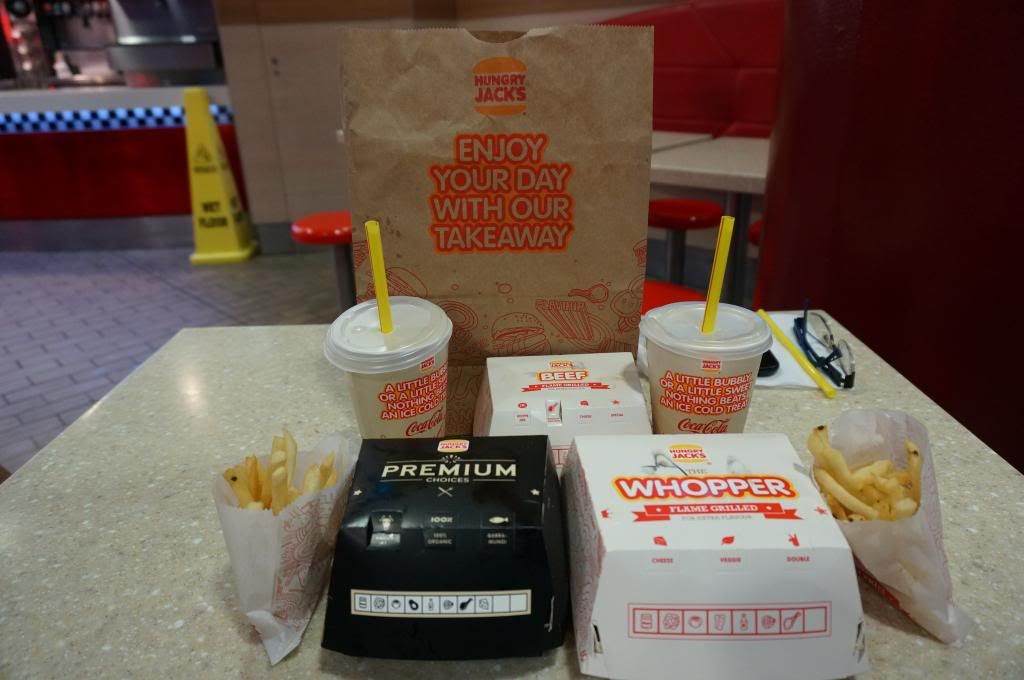 Day 2- September 12, 2013
Breakfast @ Montmartre
We were way behind our original plan of waking up early as we were too tired. Ended up having some breakfast opposite our hotel before heading over to the Currumbin Wildlife Sanctuary. Our time is short because we have to get to the airport to fly to Melbourne later that night. The Montmarte is a nice place to sit and have a drink but for breakfast, the price is really over the top especially after the convert!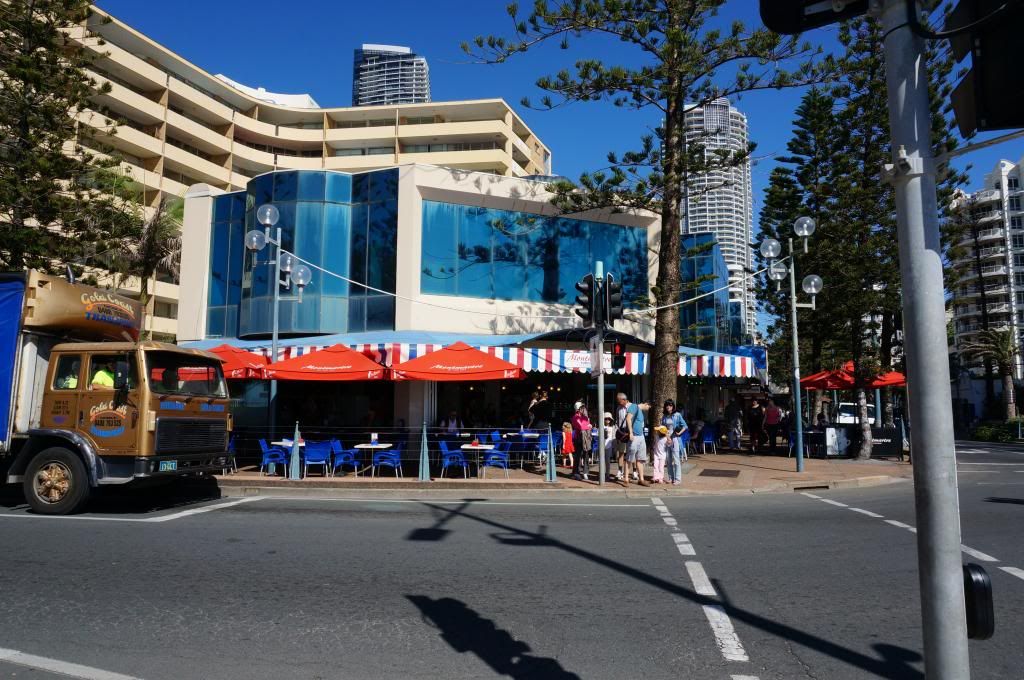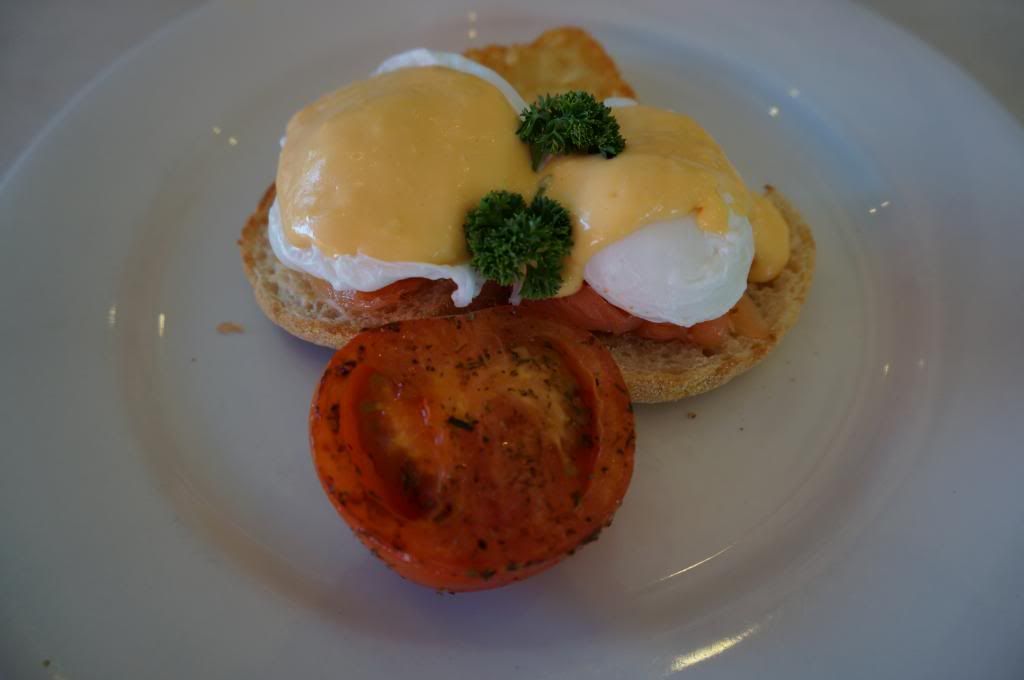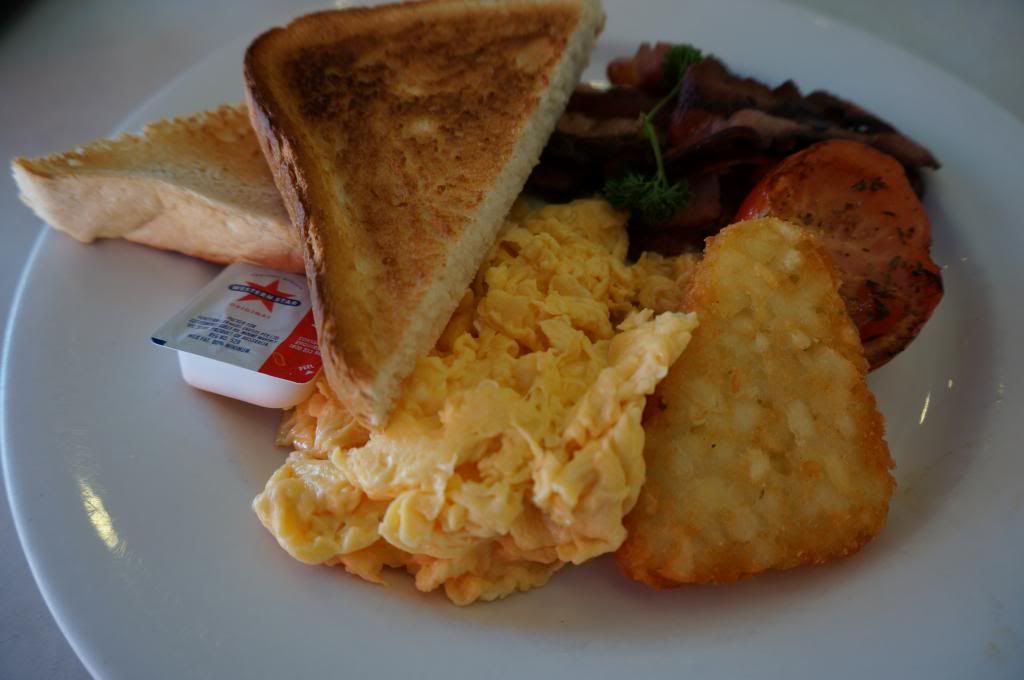 After breakfast, we walked over to Centro Surfers Paradise again to get a local Australian Sim Card from Optus, as recommended by a 7-Eleven employee. Although 7-Eleven also sells the Sim Card, they do not help you to insert the Sim Card nor activate it, unlike in Optus. Do remember to bring along your passport to qualify for the Tourist Package that provides you with unlimited calls and data for AUD30 :) However do not take the word "unlimited" literally as 2 days before my trip ends, I received a SMS to top up as my credit is less than AUD5 :(


Currumbin Wildlife Sanctuary
Opening hours : 8am to 5pm (Daily except Christmas & ANZAC Day)
Directions :
From Elkhorn Ave, walk 378m (6 Mins) to Ferny Ave at Cypress Avenue. Take Bus #700 to Currumbin. Walk 116m (2 Mins) to Currumbin Wildlife Sanctuary.
Fare : AUD 5.13 / AUD 4.11
ETA : 51 Mins
Thanks to
Groupon.au
we managed to get the entrance tickets for only AUD20 instead of the full ticket price of AUD 49. It was a really good experience as there were many animals that we've never seen nor heard before including the tree kangaroos and Dingos! Not all the animals are in enclosure which makes the experience more meaningful as you can actually pet and interact with them.
I basically went crazy there because I'm an avid animal lover! I think we also missed seeing a lot due to the time constraint! Here's a
full list
of the animals in the Currumbin Wildlife Sanctuary and these are the ones we met!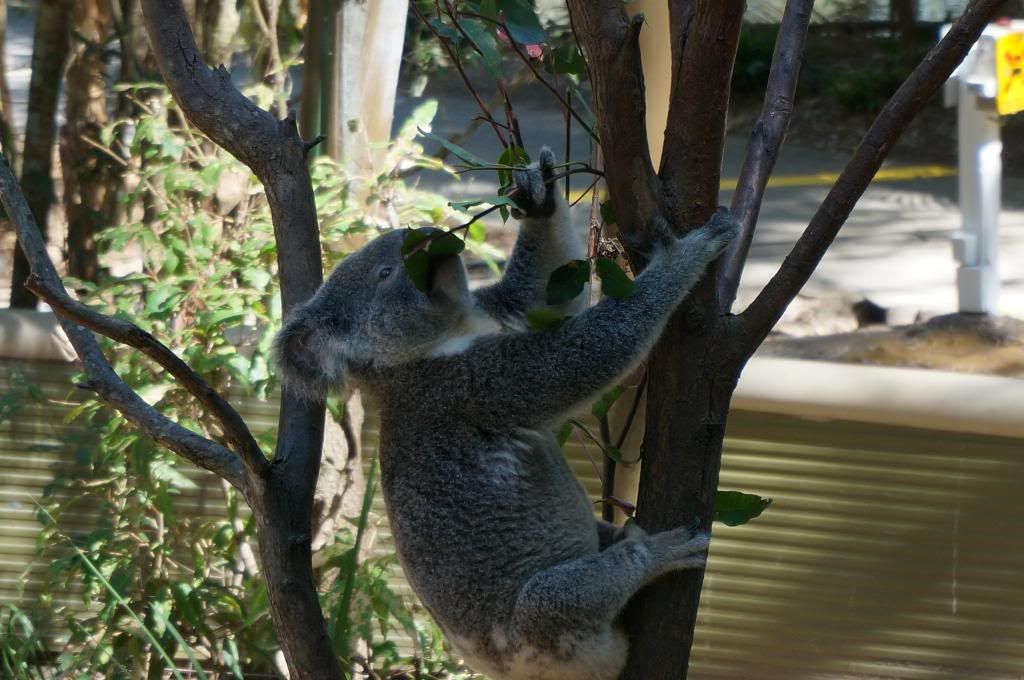 Koalas...Lucky to see this one awake! Most of them are always sleeping!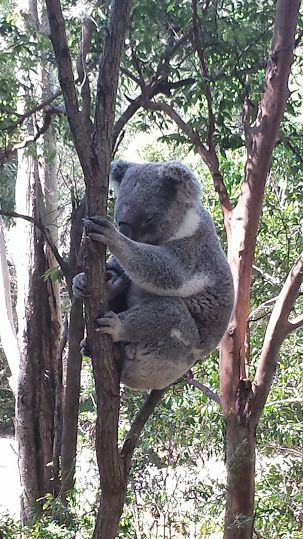 Wonder how can they be comfortable clinging on the tree and sleeping like that?
Kangaroos...and no, they do not box people! haha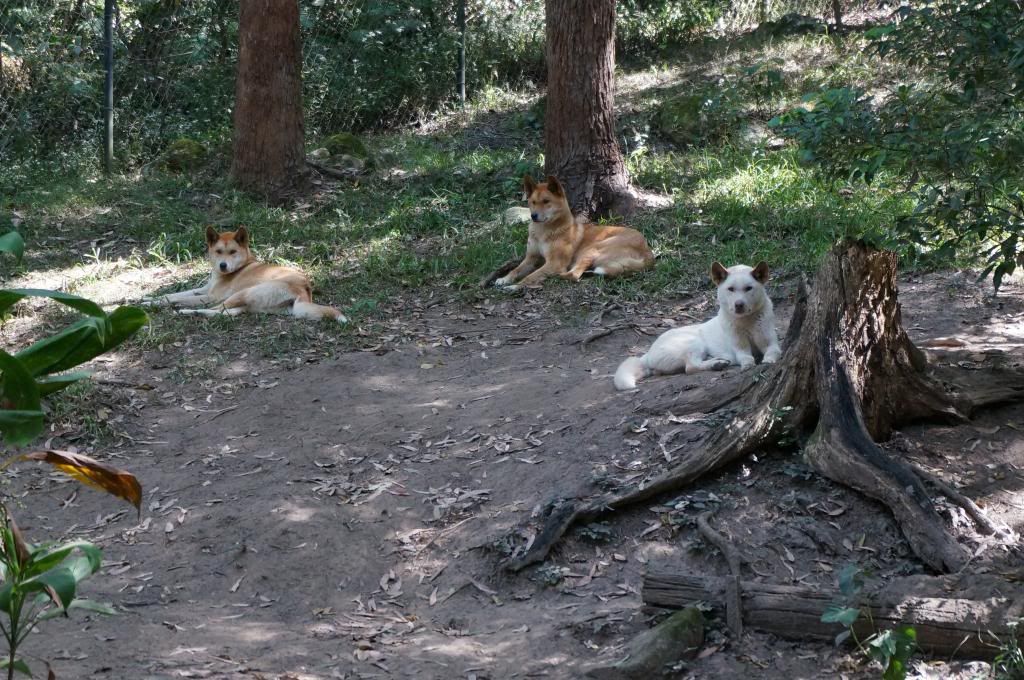 They look exactly like dogs but they're not. These are Dingos or some say a wolf in a dog's clothing. They also have great flexibility, one of it to rotate their wrist so that they can actually open a door knob! :o
Oh hello there, Mr Porcupine!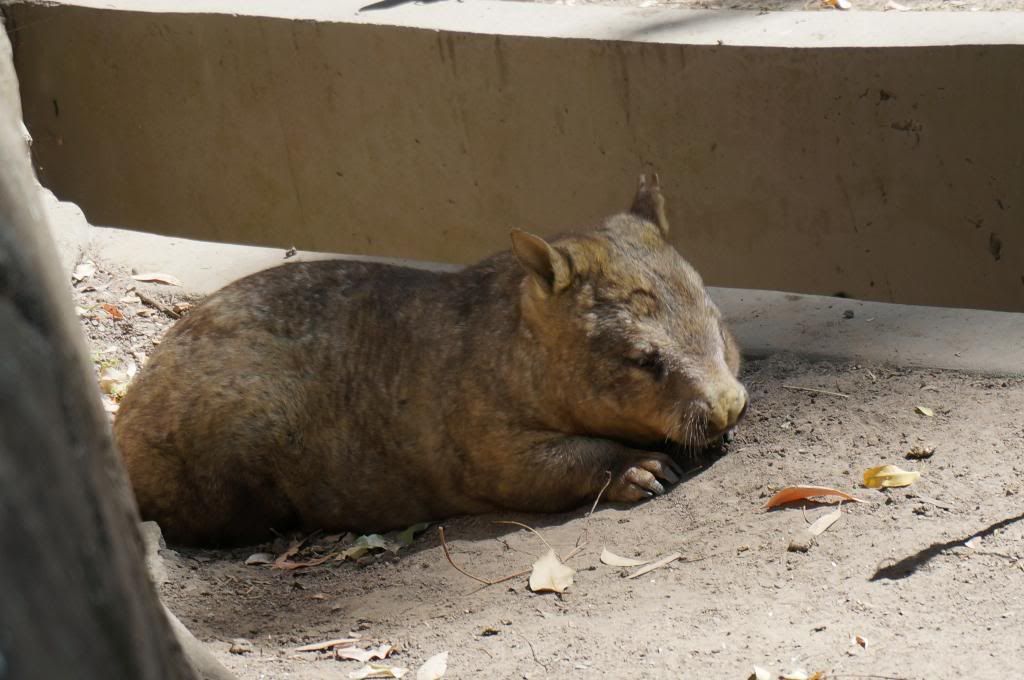 A Wombat! Don't be deceived by their cute looks though, it is capable of moving at speeds of nearly 40km per hour, which is fast enough to knock a man down! They also have sharp teeth and claws! A good example of never judging a book by its cover! haha
Eagle...Trust me, the picture does not do justice! The eagle is humongous! haha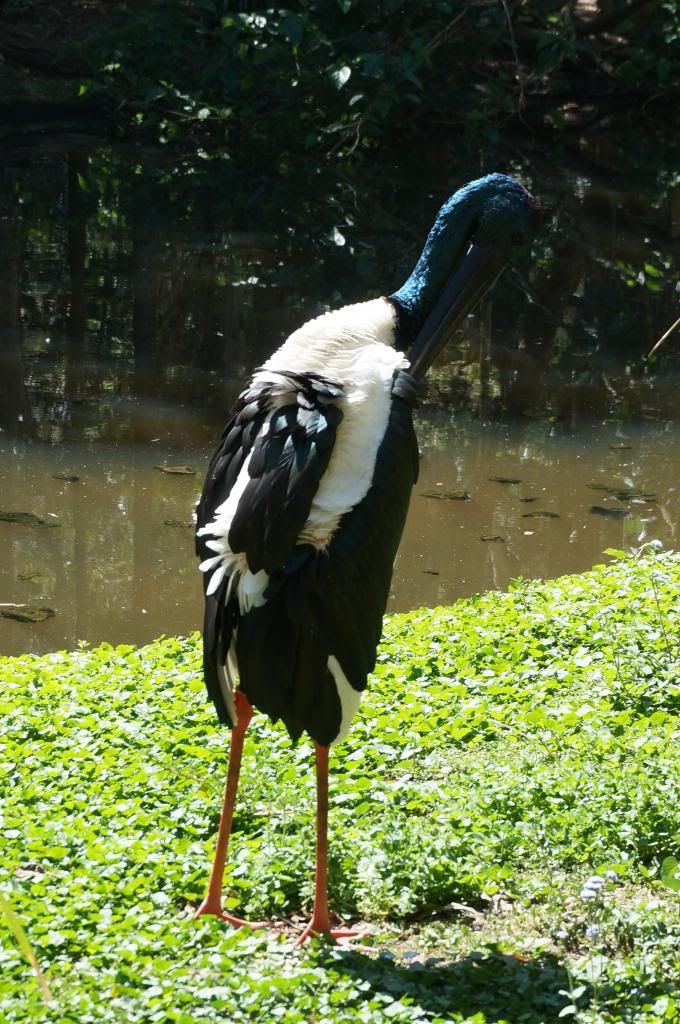 A beautiful black-necked stork!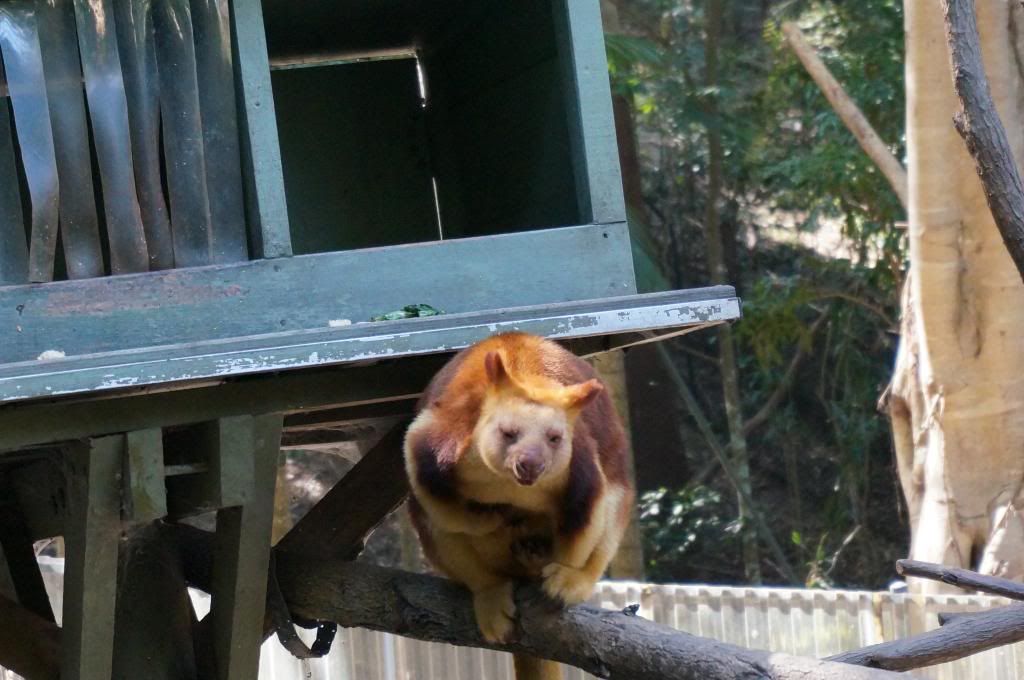 Meet the Tree Kangaroo! Don't worry, I had no idea they existed before this trip too!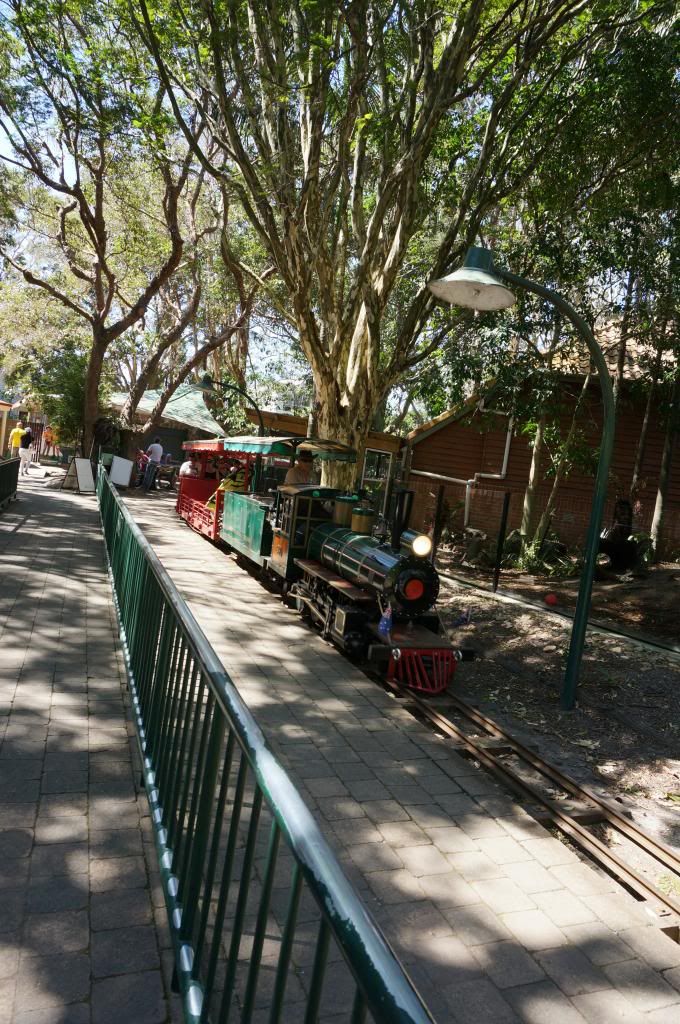 It's impossible to cover the entire park on foot so lucky for us, this cute miniature train is free for us to take around the different stops!
However, if you're not a reptile type of person, please be prepared to see monitor lizards in all sizes roaming everywhere. It literally made me feel as if I've walked into a haunted house as I don't know when one would suddenly jump out at me...:o There was once where I felt ambushed because there were 2 of them and I was in the middle! :o
Dad took a lot of pictures of it together with the different type of reptiles such as snakes and crocodiles but I simply refuse to pollute our blog with them. Here is one of him with a fake snake which is the most decent one of all haha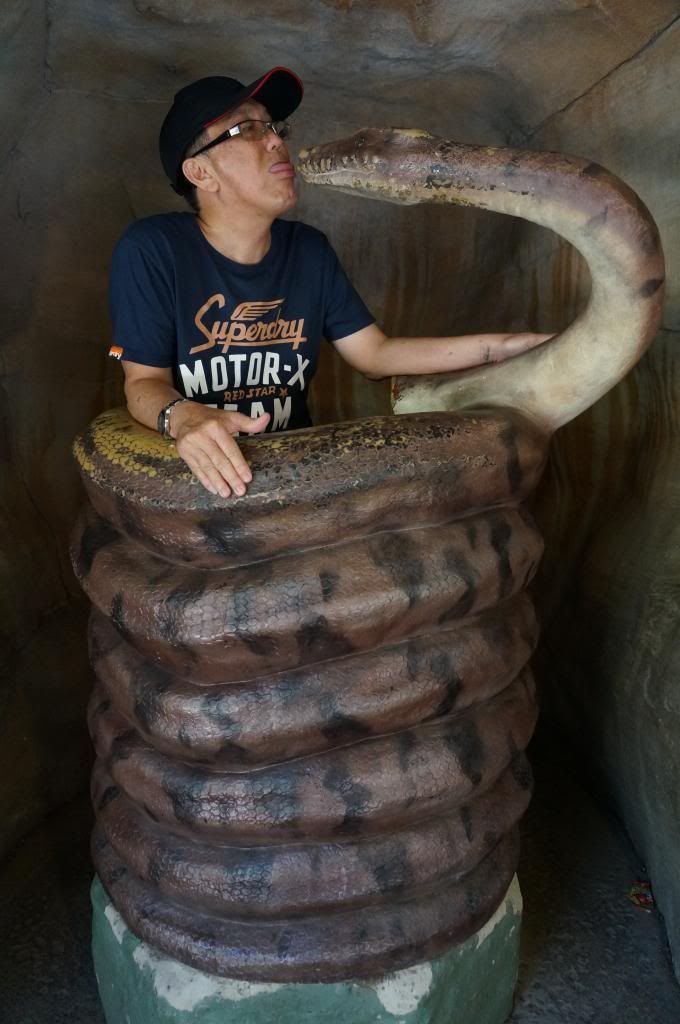 From researching online, I already knew beforehand that a picture with the koala would cost us AUD20, which is equivalent to our entrance fees to the park. And yes, I did tell myself not to waste that money just for a picture. However, the temptation was just too strong and I ended up bringing home this! I always imagined the koalas to have really rough fur but surprisingly, they're super soft and it just clings onto you like a baby! *melts*
Would you just look at him! How can you say No to that!!
A little hint, do check out the Show Times at
http://www.cws.org.au/getcloser/visitors_information/show_times/
so you can arrange your visit to coincide with the timing! :)
Also, if you have the time and love honey, remember to visit the
Superbee Honeyworld
which is just directly opposite the Currumbin Wildlife Sanctuary. There's also a Surf Museum beside it, if you're interested!
Lunch @ Ben's Restaurant
Address : Shop 187 Centro Surfers Paradise, Surfers Paradise, Queensland 4217
Back again to Centro for lunch as it's the nearest to our hotel before taking the shuttle back to the airport. This is unfortunately the only picture I took because we were so hungry, we chomp all the food down. This place is supposedly famous for its Fish & Chips but to us, there's not much to hoo-haa about. Maybe that's also why we forgot to take pictures of the food! haha
It costs about AUD10 onwards per plate and you can choose for your fish to be fried, steamed or grilled. The portion is big though so sharing is always caring! ;) However, if you want some sauce to go with it, you have to actually buy them. They don't come together for free, even tomato and chilli sauce! -___-
Stay Tuned! Next up, it's Melbourne baby! :)