Good Day Mate!!!
I've just recently came back from a 10 days trip to the Land Down Under, covering Gold Coast, Brisbane and Melbourne. Australia is an expensive place to travel and it certainly didn't help with their currency three times our RM. Imagine all your expenses have to be times by three! The horror!

However, don't let that scare you off from visiting Australia as you can enjoy Australia and still keep it in within your budget. I've been there and done that so yes, it is very possible although I did have doubts about it before flying!

Since we stayed with an aunty in Melbourne where almost everything is well taken care of, these traveling tips will focus more on Gold Coast where we were on a DIY style. Here are a few useful tips that I've picked up along the way so read on and take note! ;)
1. Public Transportation

GO Card (Gold Coast & Brisbane)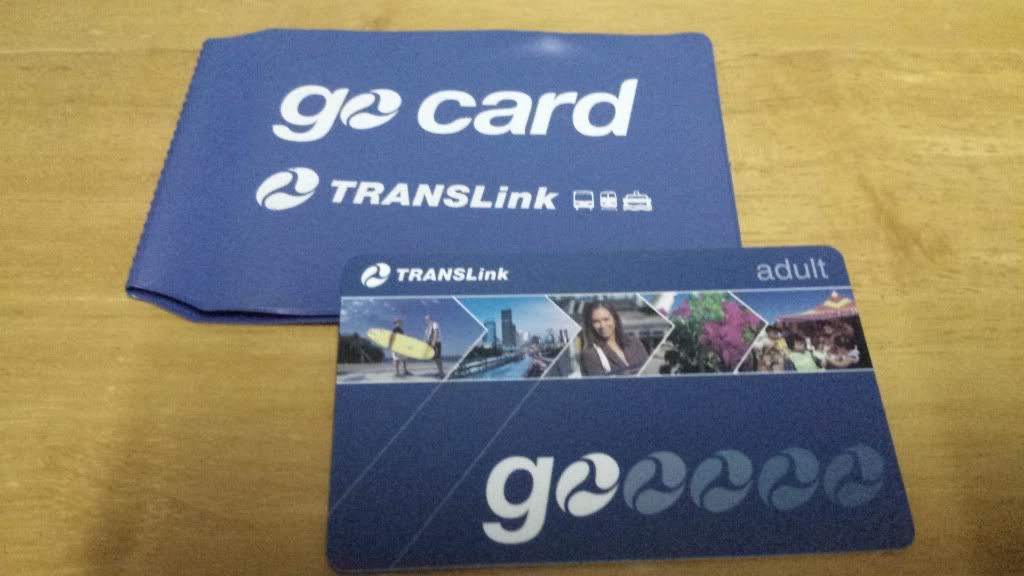 You may purchase the
GO Card
at any convenience stores with a deposit of AUD 10, which is refundable at the end of your trip. This allows you to travel seamlessly on all TransLink bus, train and ferry services and entitles you to travel savings and discounts. It's at least
30 per cent cheaper
than the cost of a single paper ticket! We top up ours at AUD50 and it was more than enough to last us throughout our trip.
To save even more, try to plan your trip during the off peak period which is between 9am to 3.30pm, after 7pm to 2am and all weekends / public holidays to save an
additional 20%
! You can check out their super helpful site at
TransLink
for further information and discounts!
Myki Card (Melbourne)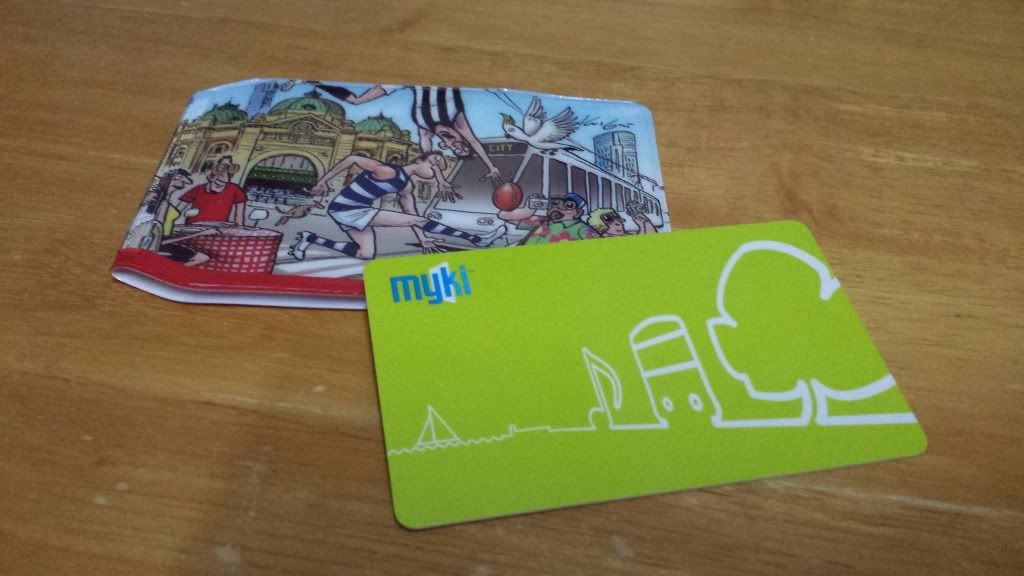 You may purchase the
Myki Visitor Pack
for AUD14 which includes AUD8 myki money, which is enough for one day's travel in Zone 1 (which includes the entire tram network) and discount vouchers at 15 attractions all over Melbourne. You can buy a Myki Visitor Pack from the Melbourne Visitor Centre at Federation Square, SkyBus terminals at Melbourne Airport and Southern Cross Station and from the
PTV Hub
.
Don't say we didn't tell you but it is highly recommended to travel during the weekends or public holidays as you will only be charged a maximum of
AUD3.50 per day
irrespective of how many times you hop on and off the trains, buses or trams ;)

2. Download the TransLink App
The TransLink App is really useful during our trip especially the Journey Planner. All we need to do is to put in Point A to Point B and it will provide us with all the necessary information which makes our life so much easier! However, this app only works with data or wifi so if you are not planning to get a data line, do not panic. You can still search beforehand and screenshot the results for your easy reference! :)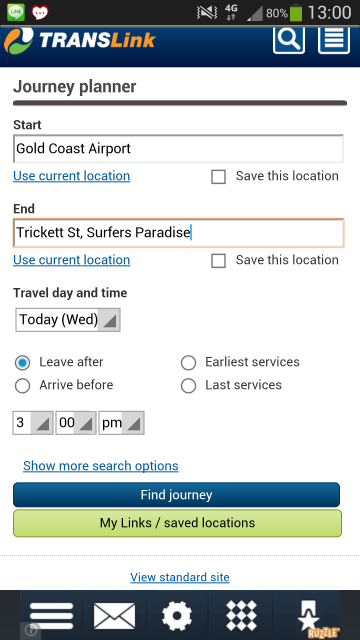 Just fill in your destination, day and time and let the app do the rest for you!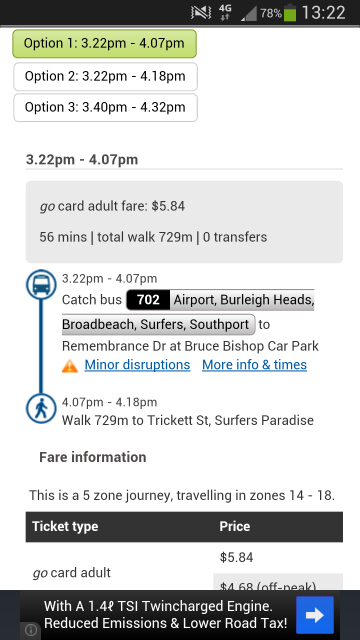 They will provide you with several options to choose from, the estimated time of arrival and the bus number
3. Airport Transfers - Gold Coast
The cheapest way is of course by public transportation. Since we stayed in Surfers Paradise, we just have to take Bus #702 from the airport and it would have cost us only AUD5.84 / AUD4.68 (Off-peak) one way per person. You would be saving a lot because the return trip would only be AUD11.68 / AUD9.36.

However, the bus would stop about 10 mins walk to our hotel but trust us, it would be the most excruciating 10 mins walk if you are also pulling your huge luggage with you all the way. It also didn't help that most of Surfers is under construction now for the Light Rail which should be ready in 2014 :(
Since I'm bringing my parents along, the
Gold Coast Tourist Shuttle
seemed to be the best choice and the return trip cost us AUD38 each. Booked the tickets online the first trip which proved to be a mistake. Luckily, I decided to buy over the counter when I came back from Melbourne. Don't worry, the tickets are easy to purchase and usually the bus is only half full.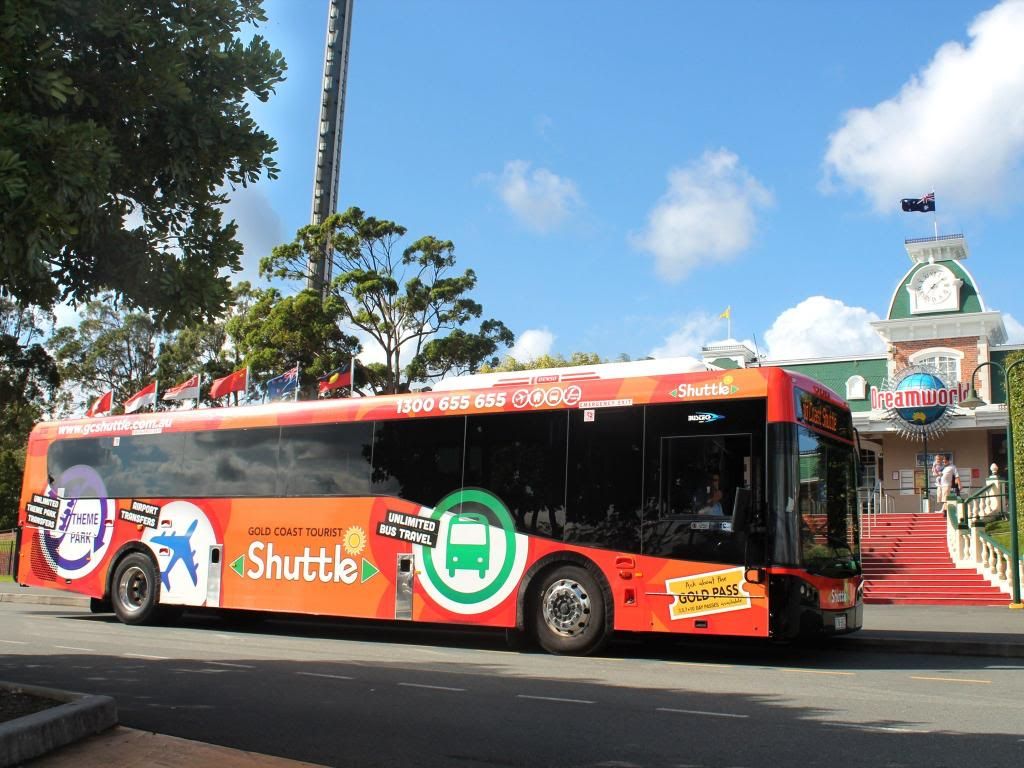 Over the counter, they actually offered us the Family Package which only cost AUD90 return for the 3 of us. That saved us a whooping AUD24! It was specifically stated online that the Family Package is for 2 Adults and 2 Kids so here, they either provided this offer for all family over the counter or........*gasps* I actually look 4-13 years old to them haha You can try your luck if you are traveling with your family and let us know how it goes alright! ;)
4. Freedom Pass & Gold Pass
The
Gold Coast Tourist Shuttle
also provide tourists the 3 days, 5 days, 7 days and 10 days Freedom Pass and Gold Pass as follows:-
For us, our public transportation costs us AUD35.09 together with return airport transfers of AUD30. This would only come up to AUD65.09 in total for one person. Hence, there is no point getting the 5 days Freedom Pass as it would cost more at AUD95. Make sure you do your research properly by calculating the total fares using the Translink app to make every cent count! ;)
5. Prepaid Phone Line & Data
On the recommendation of a friendly 7 Eleven employee, we head over to Optus at Surfers and got an unlimited calls and data prepaid card for AUD30 which will be valid for 30 days. This package is especially for the tourists so make sure you bring your passport along. It's advisable to get the phone card directly from Optus as they will help you change your Sim Card and activate it.
However, please do not misconstrue the word "unlimited" as your calls and data are still limited to the AUD30 limit. Once over, you would have to top up again. They sent me a sms on my second last day to say that my credit is less than AUD5 haha The AUD30 is just enough for my 10 days stay and it could have lasted longer if my dad didn't start calling all his friends in Australia to chat for hours! haha
6. Research for online deals
For this particular trip, my Melbourne aunty then found a deal online from Jetstar whereby for only AUD89.99, we will have access to Movie World, Sea World and Wet & Wild. That's THREE theme parks for the price of AUD89.99! For your info, just one theme park entry cost AUD84.99 so this deal is super worth it.
I somehow spotted a small print which states that the Jetstar deal is in partnership with one Viator. Out of pure curiosity, I decided to check out Viator and viola...it was even cheaper there! The same deal is offered for only AUD89 and hence there was no turning back! ;)
We also managed to get tickets to the Currumbin Wildlife Sanctuary for only AUD20 each through Groupon instead of the full priced ticket of AUD49.
7. Get a Self contained Apartment
If possible, try to book a self contained apartment so that you have a full set of kitchen equipments to cook. We stayed at Trickett Gardens Holiday Apartments for AUD104 per night for 3 people, thanks to
Wotif.com
and it came with a fully equipped kitchen, a washing machine and a dryer! The room is also super spacious and clean.
A small hint, I'm not sure if it's true but according to the receptionist, it would be cheaper to book directly through them than through the online sites. Perhaps, you can try to email them first once you check out the prices online to see if you can get a better deal :)
Also, do shop for your groceries from Woolworths or Coles and look for their house name brands to save even more. Don't worry, their quality way surpasses the quality of our Tesco brands ;) We also manage to get a whole roasted chicken for only AUD8 and a large pizza for only AUD5 from Woolsworth. If we were to eat outside, it would have at least cost us AUD10 per meal each!
8. Late Check-Ins
Over here, we always have a hotel receptionist at any hour of any day no matter how late you check in. However in Australia, if you check in after 5pm, do not panic if the reception is close and there's not a soul in there that can help you with your check in.
To save you from the culture shock, all you need to do is pick up the phone and dial for the operator. They would then direct you to a safety box and provide you with the combination to the safe. Your keys and all information will be found in one envelope and you may proceed to check yourself into your room! Just make sure you inform the hotel that you will be checking in late order for them to arrange the necessary.
9. Good & Affordable Coffee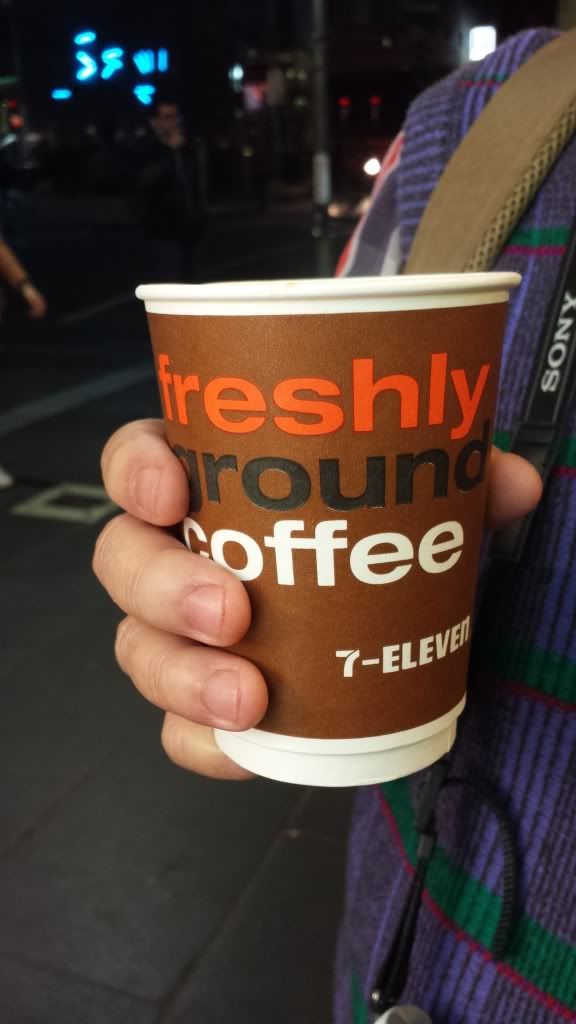 If you are a coffee addict like me but is on a tight budget, you can always visit the 7 Eleven stores. Yes, you heard me right! 7 Eleven provides a self service coffee and they only cost AUD1 for the regular cup and AUD2 for the large cup. Also, if you are thinking just normal black coffee, you are wrong again. They are sophisticated enough to have Cappuccino and Latte too! Do give it a try and you won't regret it, I promise! ;)
10. See Australia for free!
If entrance fees are too expensive, there are a lot of places of interest which you can visit and not spend a single cent from your pocket. There are the Cathedrals, Churches, Museums, State Library, City Hall, Casinos etc which are all free for viewing and just the architecture alone is enough to blow you away! Don't worry, will blog about the places soon so stay tune!
Further, do take note that all the
City Circle Trams
,
City Hopper Ferries
,
City Circle Buses
and
Melbourne Visitor Shuttle
are free for you to hop on and off as they take you all around the places of interest in Brisbane and Melbourne! :)